Hotel Serena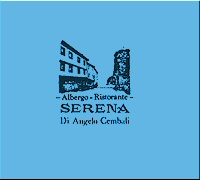 BOOKING FORM - RICHIESTA PRENOTAZIONE
---
HOTEL SERENA
Ubicazione: Circondato dal bel paesaggio collinare dell'Appennino Tosco Romagnolo ancora incontaminato, l'Hotel Serena gode di un'eccellente posizione nel pieno centro di Riolo Terme, graziosa cittadina, ricca di testimonianze del suo passato medievale e rinascimentale.
A Bologna, Ravenna e le altre vicine località d'arte è possibile trovare mostre, concerti ed eventi a carattere internazionale o gustare la migliore gastronomia locale.
L'Hotel Serena rappresenta dunque l'approdo migliore per tutte le esigenze: offre tranquillità per chi desidera un soggiorno rilassante; itinerari artistici per gli amanti della cultura; affascinanti percorsi naturali e impianti sportivi per chi desidera praticare sport a stretto contatto con la natura.

L'Hotel Serena: L'Hotel Serena con i suoi quarant'anni di storia si distingue per un ambiente sobrio e confortevole.
L'atmosfera e l'ospitalità sono quelle di un'allegra e confortevole dimora, dove è possibile immergersi nella quiete della campagna, per un piacevole soggiorno o per una rilassante sosta di lavoro.
Speciali offerte week-end e convenzioni con il nuovo Golf Club "La Torre" sono un motivo in più per scegliere l'Hotel Serena per soggiorni o rilassanti soste di lavoro.

Il Ristorante: La calda atmosfera che si respira all'interno dell'Hotel Serena si ritrova nelle sale del ristorante, dove è possibile gustare alcuni tra i piatti più caratteristici della storia gastronomica della terra romagnola.
La cucina tipicamente casalinga è legata alla tradizione locale, fatta di ingredienti genuini, tali da sopravvivere all'usura del tempo e da indurre ad indugiare fra le specialità legate ai prodotti di un territorio ancora in gran parte integro ed ecologicamente intatto.
Il menu della pensione si articola come segue: prima e seconda portata su una scelta di due; contorni caldi completano il secondo, verdure fresche a buffet; dessert a scelta tra frutta di stagione o dolci casalinghi. La pasta è fatta rigorosamente a mano; in alcuni giorni della settimana sono proposti antipasti e carrello di formaggi.

Le Camere: Per coloro che cercano il massimo della qualità, le camere dell'Hotel Serena offrono la soluzione ideale, garantendo il massimo relax e ogni comfort.
Bar,
Camere,
Si accettano animali,
Parcheggio privato,
Telefono in camera,
Ristorante,
Bagno con doccia,
Tv Color,
---
Dove siamo:

---
SERENA HOTEL
Location: Surrounded by the beautiful and still intact landscape of the Appennino Tosco Romagnolo, Hotel Serena has an excellent position in the centre of Riolo Terme, a nice town with a significant Medieval and Renaissance heritage.
In Bologna, Ravenna and other neighbouring cities of art you can find exhibitions, concerts and international events or taste the best local cuisine.
Hotel Serena is therefore the best choice to satisfy any need: it offers quietness for those looking for a relaxing stay; art itineraries for those fond of culture; fascinating nature tours and sport plants for those willing to exercise surrounded by nature.

Serena Hotel: Hotel Serena, with its forty-year history, is characterised by a sober and comfortable atmosphere.
It offers the atmosphere and the hospitality of a comfortable guest house where you can find the quietness of countryside for a pleasant stay or for a relaxing break from work.
Special offers for week ends and conventions with the Golf Club "La Torre" are two more reasons for choosing Hotel Serena for a pleasant stay and a relaxing break from work.

The Restaurant: In the restaurant rooms you can find the same comfortable atmosphere of Hotel Serena and taste the most characteristic dishes of Romagna's cuisine.
Home cooking reflects local traditions and is made of genuine ingredients that haven't been affected by the passing of time, a tempting expression of a land still intact and environmentally friendly.
The guest house menu offers the choice between two different first and second courses; hot side dishes, salad buffet; choice between fresh fruit and home made cakes as a dessert. Pasta is stricktly home made. On some week days it is possible to have appetizers and a selection of cheese.

Rooms: For those looking for high quality, Hotel Serena rooms represent the ideal accomodation, offering the maximum relax and any kind of comfort.
Bar,
Rooms,
Animal Accepted,
Private Parking,
Phone in room,
Restaurant,
Bathroom with shower,
Tv Color,
---
Where we are:

Hotel Serena
Via Garibaldi, 27, Riolo Terme, RA, Italy